Back to All
How Musicians Can Use Their Art to Do Their Part for the Planet
After what seems like an eternity, live music is finally making its long-awaited return to our lives. Picking back up where we left off in March of 2020, artists like Harry Styles, Lady Gaga, Green Day, Maroon 5 and more are finally carrying on with the epic tours they had planned for last summer.
As a musician and avid concertgoer myself, I couldn't be more grateful to experience live music again in person. That being said, as we approach the other side of this historical pandemic, it is important to reflect on our time away from live entertainment and explore ways in which the industry could do better.
If you're a musician, it doesn't matter if you're selling out areas or playing your local pub. You have a platform to educate and inspire your audience, and that doesn't necessarily mean you need to make a stump speech in the middle of each set. Here are a few unique ways in which musicians can make an impact with their art, and how concertgoers can do their part as well.
Choose Your Instruments Wisely
To a musician, their instrument is an extension of their heart, psyche, and soul. It is a tool which enables them to express themselves in ways words would never allow. If a musician aims to make a positive impact on our planet, which many of them do, they can now choose from a variety of instruments and accessories that are made from sustainably sourced or recycled materials. From a hole-punch designed to turn your plastic waste into guitar picks, to guitars and drums made from sustainably sourced woods, a musician's instrument of choice can now tell an even more powerful story than ever before.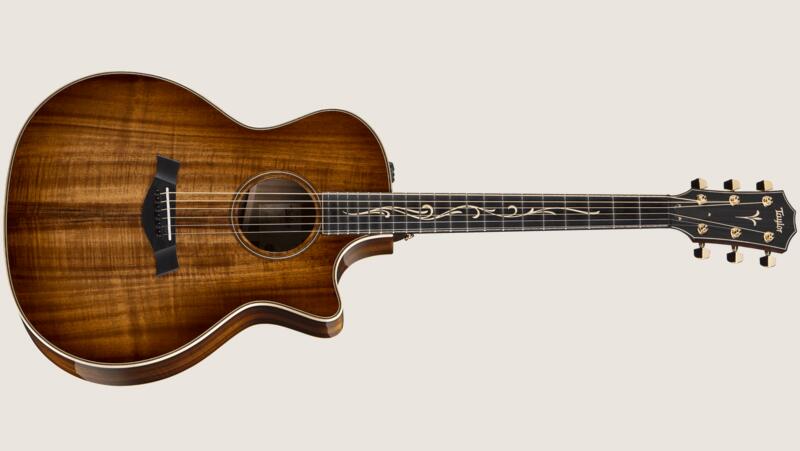 Taylor Guitars for example, played by artists like Taylor Swift, Zac Brown, and Jason Mraz, have gone above and beyond to ensure their use of wood does not contribute to deforestation or violate labor laws in the countries in which they are sourced. Through Taylor's Ebony Project, they purchased an ebony mill in the African country of Cameroon in an effort to control the deforestation and improve on the awful working conditions they witnessed upon visiting the country back in 2011.
Ebony is a tone-wood featured on nearly every acoustic guitar and has been used to make musical instruments since ancient Egyptian times. Since purchasing this mill, Taylor has replanted over 1,100 ebony trees and partnered with the Congo Basin Institute to help find breakthrough solutions to help African countries develop through the conservation of their environment.
Limiting Waste Through Merch & Recycling
If you're a weirdo like me, you still have every band or concert t-shirt you've ever owned, regardless of whether they'll ever fit again. I also have every CD I've ever owned and couldn't tell you the last time I even saw a CD player let alone used one. For those who don't mind letting go of the past, the odds are that t-shirt and CD collection of yours from a decade ago might be sitting in a landfill somewhere. Today, with artists selling more merchandise online and continuing to distribute CD's even though no one buys them anymore, this sect of the music industry has inadvertently and unnecessarily contributed to our planet's waste management problem.
This, combined with a recent trip to Antarctica, inspired Grammy award-winning artist Lorde to take matters into her own hands. After dropping Solar Power, her first single in over 4 years, Lorde announced her long awaited album would not be printed in CD form to avoid generating waste and manufacturing emissions. Lorde also announced a partnership with Everybody.World, who will make her new merch line out of 100% recycled U.S. cotton. Not only will this merchandise be biodegradable, but garments also made of recycled cotton take less water and energy to produce.
Recycling in the music industry also comes into play when artists have old, broken instruments that need replacing. Most instruments are made of wood and metal, all of which can be recycled, so instead of tossing them in the dumpster be sure to drop them off at your local recycling plant. If these instruments aren't beyond repair, you could always donate them to an organization like Hungry For Music, who will allow your old friend to live on through a child in need.
Virtual Concerts
I know we've all had our fill of virtual events over the past 18 months. That being said, it is still a viable form of entertainment that has little to no negative impact on our environment. These events are also a great way to spread the word on major issues and raise money for charities. Global Citizen Live for example, which airs September 25th, will bring the biggest names in music to your TV or laptop screen in an effort to assist those hit the hardest by Covid-19.
Virtual events are a great way to limit the amount of waste live concerts produce, especially when it comes to large-scale festivals like Bonnaroo and Coachella. Personally, I've been to both and am likely to attend again in the future, but anyone who has been to one of these events will tell you the amount of trash they produce is truly staggering. If we can come together as a global community to enjoy the power of music, then we can leave the lands and venues that house live music better than we found it.
Next time you're at a live event, just take a second to look around. Monitor what you're consuming while in attendance. If you see trash on the ground, be sure to dispose of it properly. Not only is this the right thing to do, but others will see this earthly act of kindness and are likely to follow suit. If you're a musician, it doesn't matter if you're playing to 10 people or 10,000. Your platform can be used to encourage change, not only through your words, but through your actions as well.
---