Back to All
Stop The Line 3 Pipeline Expansion Project
Did you know that 80% of our planet's biodiversity is protected by Indigenous Peoples? Indigenous communities around the world maintain healthy forests, lakes, rivers, and deserts. As we build a better future for our planet home, we should be looking to Indigenous communities and leaders as the blueprint for solutions that protect our ecosystems.
Indigenous communities use the terms land defenders and water protectors to refer to those who use Indigenous stewardship and knowledge to advocate for Mother Earth.
Today, water protectors are taking action to stop the Line 3 pipeline expansion project, a tar sands pipeline which runs from Edmonton, Alberta to Superior, Wisconsin. The efforts to stop Line 3 are reigniting a conversation about the challenges pipelines pose to Indigenous territories, protected wetlands, and water resources.
History of Pipelines
Earlier this summer, similar efforts led to the Biden administration putting a halt to the Keystone XL pipeline, which would have extended thousands of miles from Canada to the Gulf of Mexico.
The Grassroots movement against the Dakota Access Pipeline captured global attention, and while this pipeline has remained in operation, these efforts inspired others to speak up and take action in light of other pipeline projects, including the Trans-Pecos Pipeline and the Trans Mountain pipeline.
Celebrities Demanding Change
Moments like this often bring people together for a common cause. In the case of Line 3, hundreds of environmentalists and celebrities have come together to join this Indigenous-led movement.
In an emotional letter addressed to President Joe Biden, 200 actors, musicians, and comedians expressed their support for the cause and urged the president to cancel the Line 3 expansion project.
"Please end the era of fossil fuel expansion decisively, so we can begin an era of clean energy and climate solutions with all the hope and commitment it requires," the letter reads. "Science, justice, and the boundless American capacity to tackle big challenges are on our side."
The letter was signed by Leonardo DiCaprio, Orlando Bloom, Katy Perry, Joaquin Phoenix, Jane Fonda, Amy Schumer, and Mark Ruffalo – just to name a few.
On August 18th, singer Bon Iver performed at a day-long fundraising event for Honor the Earth, a non-profit organization founded by Winona LaDuke, who has been one of the leading voices in the conversation around Line 3.
Indigenous Organizations Leading the Way
Organizations like the Giniw Collective, Honor the Earth, Rise Coalition, and Gitchi Gumi Scouts have continued to actively resist Line 3.
Honor the Earth strives to raise awareness about Native environmental issues and build sustainable Native communities. Honor the Earth uses music, art, media, and Indigenous wisdom to amplify marginalized voices.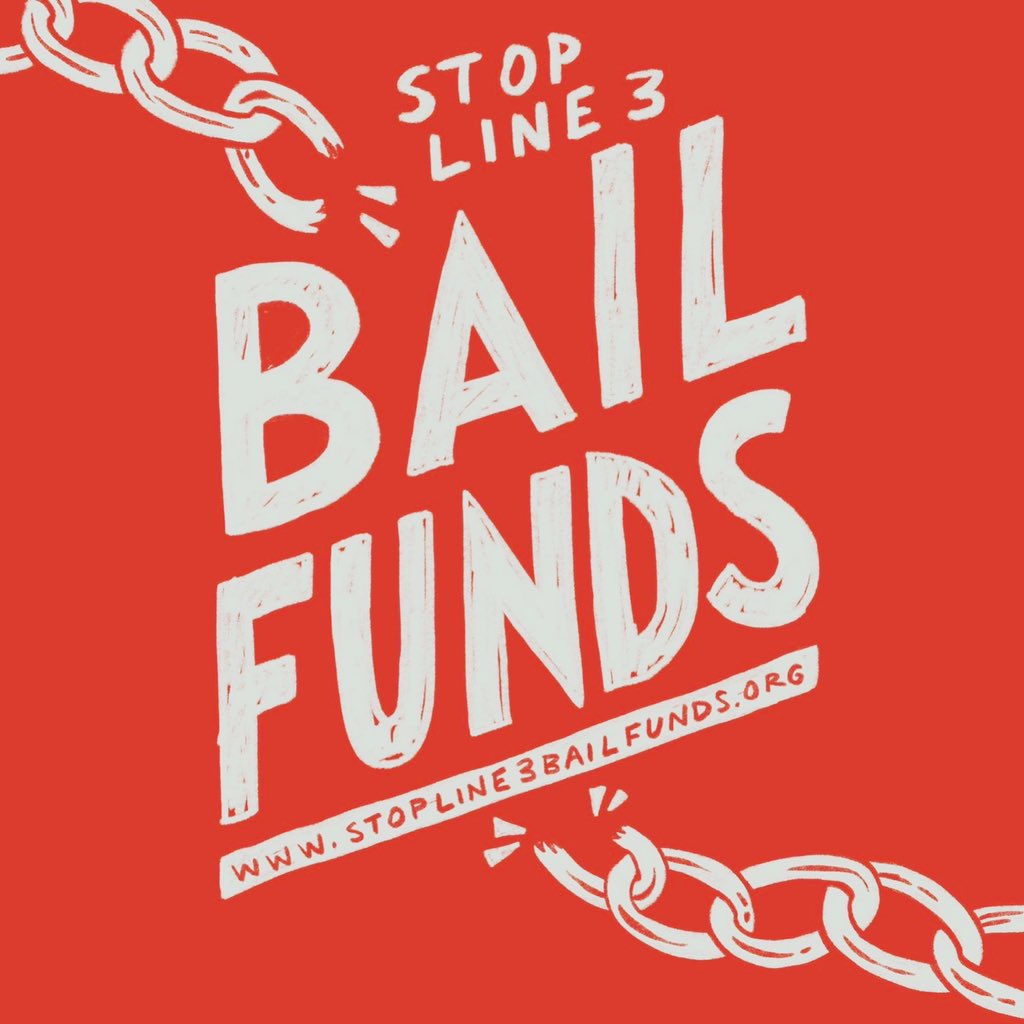 They provide financial and organizational support to grassroots organizers and environmental groups across the nation. So far, they have donated over two million dollars to hundreds of Native American communities.
Tara Houska founded the Giniw Collective, a resistance camp dedicated to fighting Line 3. They host training camps where people can learn about Line 3 and how to shift your perspective away from exploitation into a mindset of collective care.
Indigenous Creators Take to TikTok for Awareness Efforts
Indigenous creators like @ugrunna, @giiwedinindizhinikaaz, @quiiroi, and @a_goldenwolf on Tiktok are using their platforms to educate viewers about Line 3. Many of these young creators are from the communities directly impacted by Line 3.
For instance, Giiwedin or @giiwedinindizhinikaaz on Tiktok is a 19 year old Anishinaabe youth and biochemistry student. He is currently sharing videos from 1855 treaty territory in Northern Minnesota, including this video reminding us that there is still time to stop Line 3!
@quiiroi is an Indigenous, disabled two-spirited activist and content creator. In one video, Quiiroi powerfully notes that "You cannot eat money and you cannot drink oil."
EMBED: https://vm.tiktok.com/ZMRRo8Lkx/
These Indigenous creators use TikTok not just as a creative outlet, but as a resource to educate their peers on environmental challenges, the Indigenous experience, and updates from the frontlines at Line 3. This collective effort is a beautiful example of people from all walks of life coming together for an important cause.
How You Can Help
With the Line 3 pipeline in the public eye, now is the time to take action and work towards a transition to clean energy. The concerns of Indigenous Peoples and other affected communities need to be given priority. We must continue to support Indigenous organizers long after the Line 3 pipeline controversy is resolved.
Here are some actions you can take to support Indigenous leaders and work towards a cleaner future:
Educate yourself and others on Line 3
Text "PUCZGE" to 50409 to send your representatives a message about Line 3
Sign this pledge to show your support
Follow the leadership of Indigenous organizers
Participate in actions in your community or, if possible, show support in person at the frontlines of Line 3.
To support Indigenous land and ocean stewards year round, we recommend following Indigenous creators like those named in this article.
We also suggest researching Indigenous Peoples in your area and seeking opportunities to learn more about their culture. Consider how you can support them with any challenges they may be facing.
---