Back to All
How Adidas and ThredUp are Prolonging the Life of Shoes and Apparel
Adidas and Thredup are two examples of how a brand's determination to create a better impact can have a huge and lasting impact. What makes their efforts even better is their partnership to work together to prevent merchandise waste!
Adidas: Choose to Give Back
Adidas recently launched a Choose to Give Back Program which allows customers to send them used products — apparel, accessories and sports gear such as running shoes and soccer jerseys — from any brand back to the company to be reused or resold on an online marketplace. This program is supported by ThredUp, which is a very successful online thrift store.
Adidas, through their creators club app, will generate a prepaid shipping label, recyclers can then fill a shippable box with apparel, shoes and accessories from any brand, and ship it to ThredUp for free!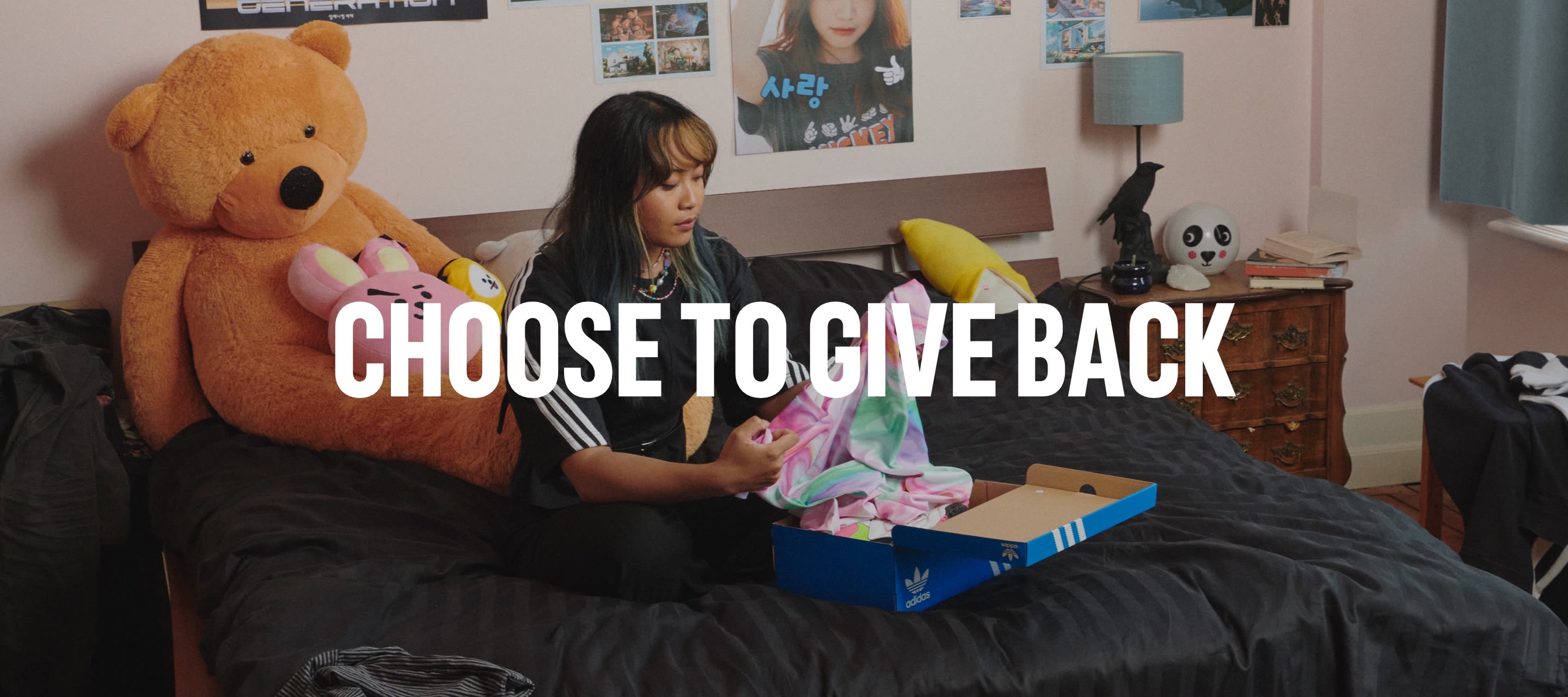 What's amazing about this partnership is that Adidas noted that customers can send in shoes, apparel and accessories, no matter the brand or condition. "Products in good condition are resold through ThredUP, while the rest will go through ThredUP's network of textile reuse partners," explained Katja Schreiber, Adidas senior vice president of sustainability. This is a huge setback when it comes to reducing waste and recycling worn retail items that Adidas and Thredup have worked together to overcome!
Adidas is also implementing a points system so that the more you recycle, the more points you can earn for rewards!
This program is currently in the trial phase before they scale out so stay tuned for more!
ThredUp
If you are not familiar, Thredup is an online thrift store that allows you to give clothing and accessories a second life. You can use their app to buy, sell or donate at discounted prices but their model stands so that everyone benefits! I have used Thredup personally for a few years now and I cannot complement them enough. I've sold, donated and bought from them and all aspects have been a win.
Over quarantine in NY, I did a huge purge in my household, and I sold/donated over 15 bags of clothing items of all kinds. I recently started building up my professional wardrobe as I've recently started working full-time and I've bought quite a few items for under $20. My favorite item thus far has been a green Anne Klein scalloped dress that I wear to work and work events quite often! With my points I was able to get free shipping and I only paid $20 for it! I've made a few hundred dollars reselling items that I've outgrown and I've donated anything they could not sell which feels great. To join thredup and get $10 towards a purchase, click here!
Thredup is a really great way to make sure you're not contributing to fast fashion and textile waste. Textile and material waste makes up 9.5% of municipal solid waste generated in America every year. We've all bought something without thinking or worrying more about the current fashion trends than how we look and feel in certain clothes and items just sit in the back of our closet until we try to do something with it. Thredup is an amazing solution for this problem and it's really made me think more before purchasing.
I recommend, when possible, to try something on and 'sleep on it' so to speak. Whether it be walking around the store again, leaving and coming back the next weekend or taking a picture of the tag to purchase later, I really believe that stopping to evaluate the difference between a want and a need can make all the difference for your clothing waste and wallet.
Other stores are following suit
DSW is another store that will take shoes, new or gently worn, to donate them for you and return your effort with points and rewards! Since May of 2018, DSW has donated 4,934,885 pairs of shoes with their Soles4Souls program.
Best Buy will accept various electronics, which are really difficult to dispose of otherwise, to recycle them. Many ink companies will give you a discount for returning your toner cartridges which are another item that is difficult to recycle on your own and can really affect your environmental impact over time.
Nespresso's biggest concern is that their espresso pods create a lot of waste but fortunately they're already on it and provide a recycling bag for you to drop of or mail in as part of your coffee routine! Nespresso states that 90% of their clients have a recycling solution.
Many other stores are making an effort to do something similar as the demand for ethical companies and taking charge over one's environmental impact has increased in recent years.
The impact
Studies show that the average American tosses out 81 pounds of clothing every year. Add all that up and it can be equivalent to 26 billion pounds of textiles that end up in landfills all over the United States. Research by WRAP found that by extending the average life of clothes by just three months per item, from 2 years and 2 months to 2 years and 5 months, would lead to a 5–10% reduction in each of the carbon, water and waste footprints. It keeps clothes out of landfill, and prevents the production of new clothing items.
Thrift shops usually offer incredibly affordable prices versus their retail counterparts which makes nicer clothes more accessible. Making secondhand purchases is naturally eco-friendly: You're giving new life to something ordinarily destined for the landfill — and likely saving some money and supporting a good cause to boot. Lastly, thrifting allows you to experiment with your wardrobe without necessarily needing to experiment with your budget.
---